Educational Certificate Apostille in Thanjavur
The authentication of educational documents for usage in other nations is done through an apostille for certificates of completion. For people who need their educational certificates to be recognized abroad, Thanjavur, a city in the Indian state of Tamil Nadu, offers Educational Certificate Apostille services.
Documents required for Educational Certificate Apostille in Thanjavur are as follows:
Original Documents

Copy of Passport
There are usually multiple stages involved in getting an apostille for an educational certificate in Thanjavur. First, the candidate must acquire the necessary paperwork, which typically includes the original academic credentials like transcripts, degrees, or school diplomas. The fact that accredited educational institutions must issue these documents should be addressed.
Once the required paperwork has been assembled, the applicant must go to the relevant authorities in Thanjavur to start the apostille procedure. The Ministry of External Affairs (MEA) is responsible for apostilling diplomas in India. The MEA maintains regional offices nationwide, one of which is in Chennai, Tamil Nadu's capital.
Applicants in Thanjavur have two options: go to the MEA office in Chennai or hire a certified agent with experience in apostille procedures. These representatives can help people by walking them through the process, ensuring that the application forms are filled out correctly, and submitting the paperwork to the MEA on their behalf.
The MEA checks the educational certificates' authenticity during the apostille procedure by cross-checking them with the issuing authorities. The MEA applies an apostille sticker or stamp to the documents after satisfactory verification. The apostille certification proves that the academic credentials are valid and recognized by foreign authorities.
The academic transcript for people who want to pursue higher education, look for work, or engage in professional activities overseas, an apostille is necessary.
Several countries demand the apostilling of educational certificates for immigration. Foreign authorities may only acknowledge or accept these documents with an apostille certification.
To ensure that their educational credentials are recognized and accepted in other countries, people can get an educational certificate apostille in Thanjavur. This procedure simplifies the verification process and gives them the required papers to pursue their academic or professional objectives abroad.
Getting an apostille in Thanjavur is an essential step for people wishing to have their educational credentials recognized abroad. By going through this process, people may make sure that their educational credentials are real and recognized, which opens up a world of prospects.
We offer educational certificate apostille in Thanjavur and numerous other attestation services throughout India. So, if you need any attestation services, kindly contact us.
Locations of our Educational Certificate Apostille Services in INDIA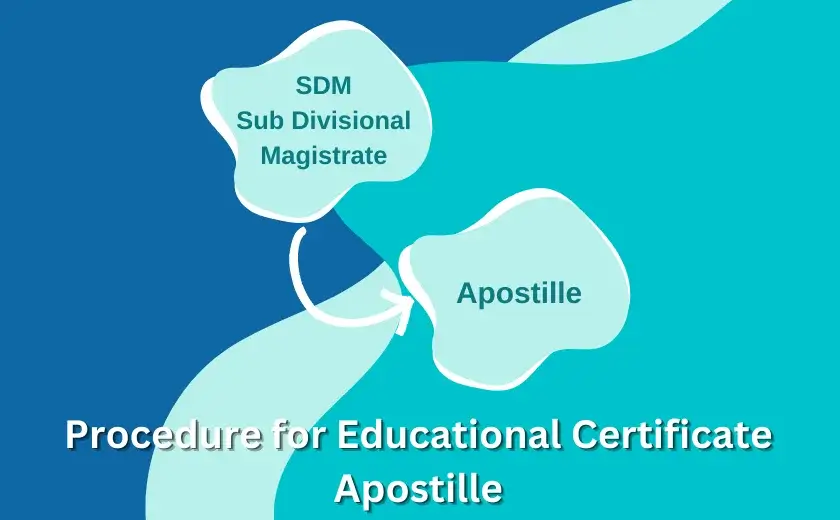 Purpose of Certificate Apostille