Educational Certificate Apostille in Madurai
Obtaining an apostille for educational certificates in Madurai allows them to be used legally outside. The term "apostille" refers to a certificate guaranteeing the document's authenticity issued by the designated authority.
This procedure is essential in Madurai for people who want to pursue higher education or look for work overseas.
Documents required for Educational Certificate Apostille in Madurai are as follows:
Original Documents

Copy of Passport
Various procedures are involved in the Apostille process for educational certificates in Madurai. People must first get the required educational credentials from the relevant educational institution, such as diplomas, mark sheets, or degree certificates.
These documents must be verified and attested to the State Education Department or University.
The documents are sent to the Regional Authentication Centre (RAC) in Madurai after the verification and attestation process. The Hague Convention of 1961, which established the apostille certification process, must be complied with, and the RAC is in charge of confirming the validity of the educational certificates.
The educational certificates are transmitted to the Ministry of External Affairs (MEA) for final apostille once the RAC has verified them. For apostille services, the MEA is India's highest authority.
The RAC attaches an apostille sticker or seal to the educational credentials following the verification. This apostille certificate attests to the documents' legitimacy and authenticity, establishing their legal acceptability in other nations. For those wishing to study or work abroad, the apostille procedure eliminates the requirement for additional authentication or legalization of educational diplomas in the destination country.
The Educational Certificate Apostille in Madurai is required for several things, like international work chances, professional credential evaluation, and admittance to overseas universities. Foreign institutions or organizations might only recognize or accept educational documents with apostille certification.
Apostilling educational certificates in Madurai is essential for anyone who wants to verify their credentials for use abroad. This procedure ensures that foreign authorities legitimately acknowledge and recognize their diplomas, opening openings to study and work abroad.
We offer educational certificate apostille in Madurai and numerous other attestation services throughout India. So, if you need any attestation services, kindly get in touch with us.
Locations of our Educational Certificate Apostille Services in INDIA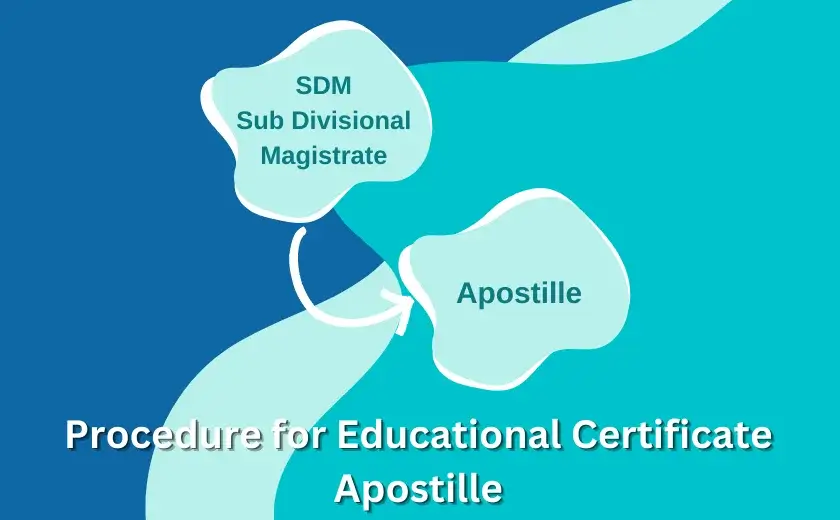 Purpose of Certificate Apostille