Educational Certificate Apostille in Coimbatore
The educational certificate apostille process verifies and legalizes educational certificates for usage in other nations. The attestation or Apostille services in Coimbatore ensures that academic credentials provided in India are acknowledged and recognized by relevant authorities abroad.
Documents required for Educational Certificate Apostille in Coimbatore are as follows:
Original Documents

Copy of Passport
There usually are multiple processes involved in getting educational certificates apostilled in Coimbatore. First, the issuing authority, such as the school, college, or university, verifies the academic credential. This verification guarantees the legitimacy and validity of the certificate.
The educational certificate is subsequently delivered to the State Education Department for additional authentication after verification. The State Department of Education authenticates the information on the certificate and issues a stamp or seal to prove its authenticity.
The Ministry of External Affairs (MEA) will apostille the educational certificate when the State Education Department authenticates it. The MEA is India's designated authority for providing apostilles for various documents, including diplomas. The apostille is a certification that verifies the document's place of origin and guarantees international acceptance.
The Hague Convention of 1961's signatory nations will take legal notice of the educational credential once the MEA has apostilled it. The apostille negates the need for additional legalization or authentication by the recipient country's embassy or consulate.
Apostilling educational credentials in Coimbatore is essential for people who want to use their diplomas overseas. To seek higher education, work prospects, or other purposes abroad, it ensures that foreign authorities acknowledge and recognize their certificates.
Individuals in Coimbatore have two options for submitting their educational documents for apostille. It is either directly to the MEA or through recognized organizations. These organizations streamline the procedure by gathering the paperwork on behalf of the applicants, having it verified, and presenting it to the MEA.
We provide educational Certificate Apostille in Coimbatore and many other Apostille and Attestation services in many locations in India. Hence, we request you contact us for any attestation services.
Locations of our Educational Certificate Apostille Services in INDIA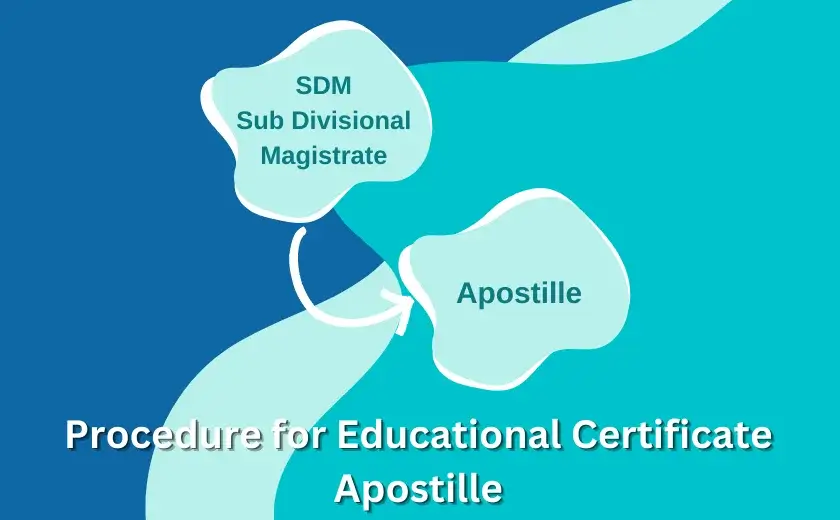 Purpose of Certificate Apostille