Educational Certificate Apostille in Lucknow
In Lucknow, obtaining an apostille is the process of approving educational credentials for use outside. An apostille, a stamp, or a certificate verifies a document's legality and origin. It is issued in the nation where the designated authority issued the document.
People who want to use their academic credentials overseas can get their educational certificates through apostille services in Lucknow. The procedure entails apostilling the educational certificates and authenticating their legitimacy.
Documents required for Educational Certificate Apostille in Lucknow are as follows:
Original Documents

Copy of Passport
The Hague Convention, an international agreement that makes it easier to authenticate papers for use abroad, governs the apostille procedure in Lucknow. The Regional Authentication Centre and the Ministry of External Affairs (MEA) are the designated apostille authority in Lucknow.
People must complete a few formalities in Lucknow to apostille educational certificates. They must first get their academic credentials certified by the relevant educational body or institution. This attestation proves that the credentials are real and came from a legitimate authority.
After having them attested, individuals may deliver their educational credentials to the Regional Authentication Centre in Lucknow. The apostille stamp or certificate will be applied to the certificates when the RAC has confirmed their validity.
The educational certificates are transmitted to the Ministry of External Affairs (MEA) for final apostille once the RAC has verified them. For apostille services, the MEA is India's highest authority.
The educational credentials are authorized abroad once the MEA has finished the apostille procedure.
The educational certificate apostille in Lucknow is necessary for those who want to pursue higher education, look for employment, or apply for visas abroad. The apostille assures that their academic credentials are acknowledged and recognized by the relevant authorities in the destination country.
An essential step for people wishing to use their educational credentials overseas is to have their educational certificates apostille in Lucknow. The legal validity and international recognition of the educational certificates are guaranteed by authentication.
We provide educational Certificate Apostille in Lucknow and many other Apostille and Attestation services in many locations in India. Hence, we request you contact us for any attestation services.
Locations of our Educational Certificate Apostille Services in INDIA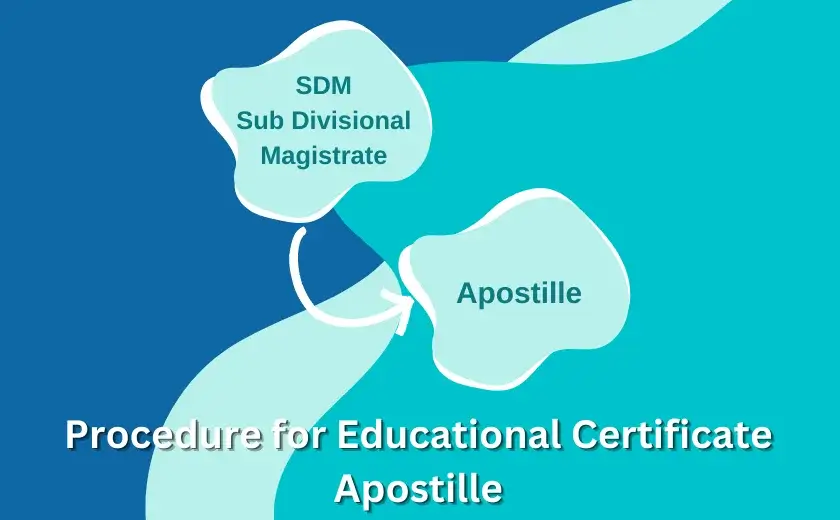 Purpose of Certificate Apostille