Diploma Certificate Apostille
Apostille for a diploma certificate One of the essential components of an educational certificate's Apostille is the diploma certificate. It is widely used in numerous international fields. Typically, an Apostille is needed for diplomas to apply for visas for employment. People occasionally use this diploma certificate's Apostille to change their visa status, job title, etc. The process of legal documentation for each Hague Convention country is called Apostille. Nowadays, almost all Hague Convention nations use an apostille on diploma certificates.
The Apostille of a diploma certificate is necessary for several international demands, including the desire to pursue additional education abroad and obtain a work permit. Therefore, every Hague Convention country consistently uses this diploma certificate apostille to verify the authenticity of travelers' documents in our current immigration system. Your diploma certificate will become more visible with an apostille in the relevant objective section. The affirmation process is requested by concerned authorities in the destination country to verify the validity of a specific diploma certificate.
Documents needed for a diploma Apostille include:
Original Diploma certificate.

Copy of Passport.
Once it has been apostille-confirmed, you can use your diploma certificate in the relevant foreign country as needed. The Apostille on your diploma certificate will make working with people outside your organization more accessible and faster. A diploma certificate is an academic credential you will receive after completing a specific diploma course.
However, it isn't easy to use a diploma certificate beyond the borders of the destination country. One must verify a diploma certificate before applying to any Hague Convention country. This process is known as a Diploma certificate Apostille.
When the relevant authority in the objective country accepts your paper as evidence, it will become important throughout the entire accurate country. The applicant must comply with all legal requirements set forth by the embassy of the relevant nation to complete the Apostille process for the diploma certificate.
Some of the typical procedures are needed for apostilling diploma certificates:
SDM or SDM-WNR (This will depend upon destination countries)

Apostille
We provide Apostille services to assist people who want to get an Apostille for their graduation certificates. One of the most fundamental and well-known forms of paperwork is an apostille, which functions as an international accreditation. An Apostille is mandatory for all the 92 Hague convention countries.
Apostille's primary goal is to protect initial recognition authentications from false statements. We are the market leaders in apostille services, and you can rely on us to complete apostille accreditation legally and appropriately.
Our distinctive qualities:
We offer help for chat 24 hours a day.

100% secure and safe

Online Tracking Service

Quick services

less expensive
Approximately 92 nations currently use this diploma certificate apostille process to determine the document's legitimacy. Additionally, all 92 of these countries now require it. Therefore validate the certificate with diploma certificate Apostille before using it in any of the Hague convention countries.
The MEA department in India is responsible for providing the Apostille stamp, which confirms the document and is attached to the back. Under certain circumstances, a report only needs to be confirmed once it has already received an apostille.
The attestation method is used for nations not signatories to the Hague Convention. Our team is well-equipped to provide these attestation services to customers. Moreover, we have a solid specialized and inventive capacity to make these Apostille administrations the most significant achievement.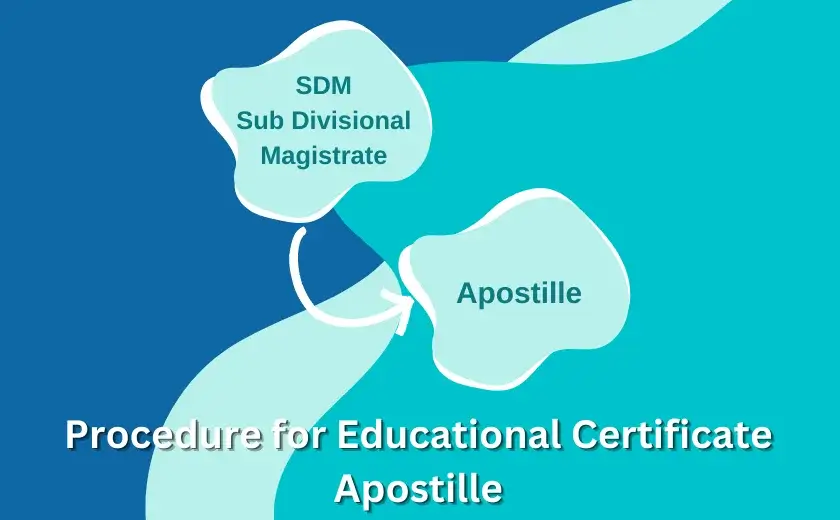 Purpose of Certificate Apostille