Educational Certificate Apostille in Bangalore
Legalizing educational certificates for usage abroad is called an apostille in Bangalore. The French word "apostille," which means to validate or certify, is whence the term "apostille" originates. An apostille is a unique kind of certification recognized by nations that have ratified the Hague Convention.
Documents required for Educational Certificate Apostille in Bangalore are as follows:
Original Documents

Copy of Passport
The government-designated agencies in Bangalore oversee getting an apostille for educational certificates. These authorities make sure that the information on the academic credentials is accurate and that they are real. The apostille attests to the legitimacy of the educational document and verifies its legal standing abroad.
For educational certificates to be valid and legally recognized in nations other than India, they must have an apostille. It is crucial for people who want to pursue higher education abroad, look for a job abroad, or participate in any other activity that calls for presenting educational credentials.
In Bangalore, obtaining an apostille for a degree requires several steps. The candidate must demonstrate that their degrees are legitimate and come from recognized universities. Once confirmed, the individual must visit the accredited organizations in Bangalore and submit the required paperwork for apostille.
The authorities will subsequently make the necessary investigations after confirming the educational certificates' validity.
They will attach the apostille to the academic credentials if everything is in order. This apostille will contain precise details, including the name of the nation from whence it was issued, the date it was published, and a unique identifying number.
It is significant to remember that the procedure for getting an apostille for educational credentials can differ depending on the target country. Apostilling an academic certificate in Bangalore is essential for people who want to use their certificates overseas.
Acquiring an apostille ensures that their educational credentials are legally recognized and acknowledged in other countries. To effectively finish the apostille process, adhering to the prescribed regulations and presenting the required documents is crucial.
We offer educational certificate apostille in Bangalore and numerous other apostille and attestation services throughout India. So, if you need attestation services, kindly contact us.
Locations of our Educational Certificate Apostille Services in INDIA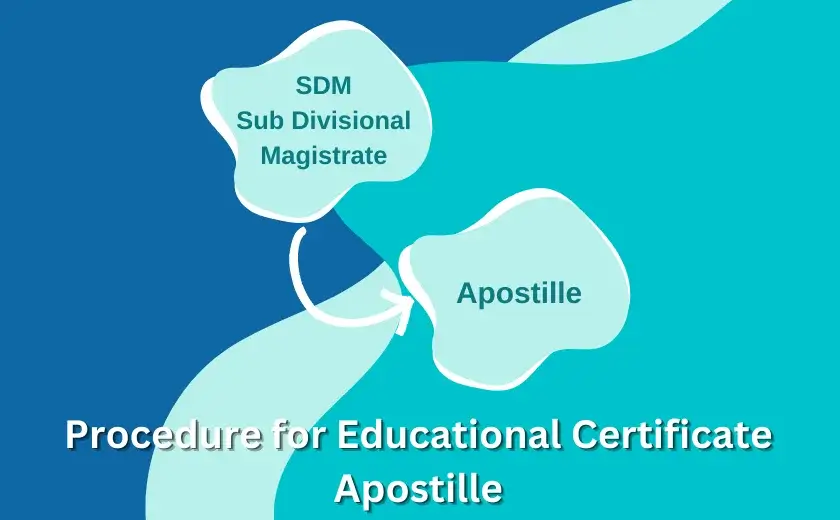 Purpose of Certificate Apostille