Educational Certificate Apostille in Jaipur
The procedure for approving educational credentials for usage in foreign nations is "educational certificate apostille" in Jaipur. It is a prerequisite for anyone who wants to study or work abroad.
The Hague Convention, which established a streamlined certification procedure for documents to be recognized internationally in 1961, is where the term "apostille" first appeared.
Educational certifications in Jaipur are apostille processed by specified authorities. These authorities must confirm the legitimacy of the documents, and they must also apostille them.
Documents required for Educational Certificate Apostille in Jaipur are as follows:
Original Documents

Copy of Passport
Various stages are involved in getting an apostille for an educational certificate in Jaipur. First, the certificate bearer must present the designated authority with the original and a copy of their academic certificate. The authority will confirm the document's legitimacy and ensure it complies with all standards.
The authorities will attach an apostille sticker or stamp to the educational certificate after the verification process. The name of the issuing body, the date of issuance, and a unique identifying number are all included on this sticker. The document's apostille sticker shows it has been properly authenticated and is acceptable worldwide.
The Jaipur Apostille on Educational Certificates is essential for people looking for employment overseas. It ensures that businesses, government organizations, and educational institutions abroad acknowledge and recognize their academic credentials.
Educational certificates without apostille certification might not be recognized as legitimate in other nations, which poses severe difficulties for people pursuing their academic or professional aspirations abroad.
Apostilling educational documents in Jaipur is essential for people who want to study or work overseas. It confirms the legitimacy of academic credentials and makes it possible for them to be accepted globally.
We offer educational certificate apostille in Jaipur and a variety of additional apostille and attestation services throughout India. Thus, please contact us if you need attestation services.
Locations of our Educational Certificate Apostille Services in INDIA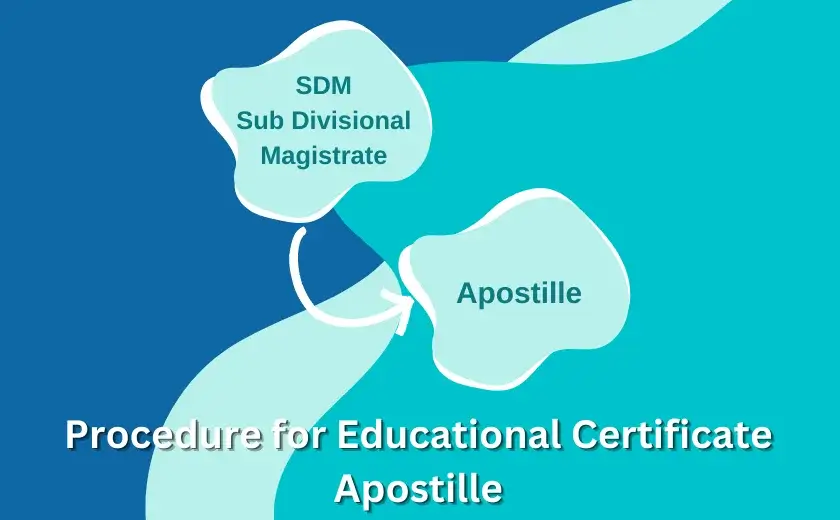 Purpose of Certificate Apostille