Degree Certificate Apostille
Through Apostille, the degree certificate is being verified. For documents to be used in nations that have signed the Hague Convention, apostille verification is completed. Anyone visiting a country that is a signatory to the Hague Convention must complete the apostille process. Only the documents are then regarded as being verified.
A degree certificate is a crucial document in one's life for both academics and employment. When a person successfully completes their study and graduates from a university or educational institution, they are recognised as having earned a certain degree and are given a degree certificate.
Your degree certificate permits you to travel to other nations that are signatories to the Hague Convention. While visiting these nations, it is a requirement to go through this process. Any reason, such as for work, education, or other considerations, requires the apostilling of a degree certificate. The certificate is the sole thing that can then be used worldwide.
Different uses for apostilles on degree certificates include:
To comprehend the highest educational level the individual has attained.

To verify the documents genuineness.

For the purpose of immigration.

For employment, etc.
The process for apostilling certificates varies depending on the country and the type of certificate being apostille.
Documents required for the apostille of a degree certificate:
Original certificate.
Copy of Passport.
To finish the process, these documents are crucial. Additionally, all documents submitted for degree certificate Apostille must be originals.
Apostille procedures for degrees certificates:
SDM (sub-divisional magistrate
There should be proper compliance with every step. The document is verified once the Apostille stamp has been applied to the back. You can only utilise the documents in the destination country if these processes are completely completed. Your documents are more easily accessible in the country of destination with a degree certificate apostille.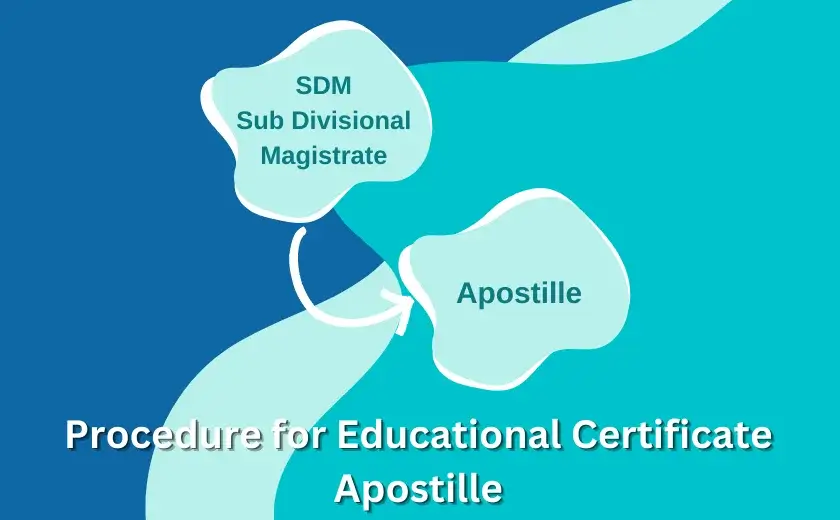 Purpose of Certificate Apostille