Educational Certificate Apostille in Chennai
The apostille process can confirm the validity of diplomas issued in Chennai, India. The method of "apostilling" documents makes them legitimate for use worldwide.
This method ensures that educational documents issued in Chennai will be valid in countries that are signatories to the 1961 Hague Convention.
Obtaining a stamp or certificate from the relevant authority attesting to the legitimacy of the educational credential is required for the apostille process.
The educational certificate apostille aims to make it easier for international academic institutions, employers, or government authorities to recognize educational credentials gained in Chennai.
The candidate must complete a series of formalities in Chennai to get an apostille for an educational certificate. First, the relevant educational institution or board must authenticate the academic certificate. The applicant may submit an apostille application at the RAC in Chennai after the authentication is complete.
Documents required for Educational Certificate Apostille in Chennai are as follows:
Original Documents

Copy of Passport
The applicant must submit an original educational certificate, a copy, a passport-sized photo, and a properly completed application form. The RAC will apostille the academic credential after verification.
It is crucial to understand that the apostille serves as something other than evidence of the accuracy or legitimacy of the educational credential. Its sole function is to attest to the document's legitimacy.
The authorities of the recipient nation will nevertheless evaluate the credentials listed on the educational certificate for their objectives.
The apostille process is an essential step in ensuring the acceptance and validity of educational diplomas issued in Chennai by overseas organizations. The Regional Authentication Centre in Chennai performs the apostille process according to specifications and rules.
We provide educational Certificate Apostille in Chennai and many other Apostille and Attestation services in many locations in India. Hence, we request you contact us for any attestation services.
Locations of our Educational Certificate Apostille Services in INDIA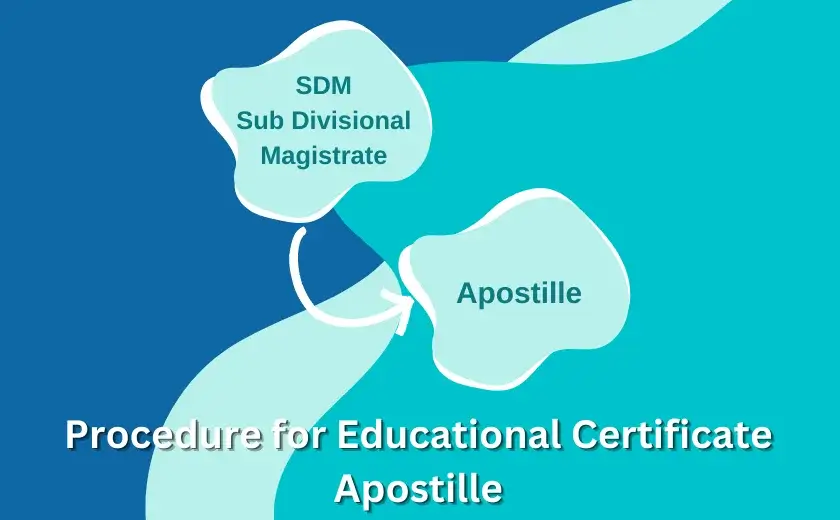 Purpose of Certificate Apostille