Educational Certificate Apostille in Delhi
Apostilling educational certificates is a formal procedure to confirm the validity of educational documents issued in Delhi. The term "apostille" refers to a certification acknowledged internationally, guaranteeing the fact and international acceptance of academic certificates.
The procedure for getting educational certificates apostille signed in Delhi is relatively simple. It entails obtaining the apostille stamp, which confirms validity, and validating the documents with the necessary authorities.
This stamp, which ensures the educational certificate's validity and international recognition, is usually applied to the back of the document.
Documents required for Educational Certificate Apostille in Delhi are as follows:
Original Documents

Copy of Passport
The goal of getting an educational certificate apostille in Delhi is to make it easier for academic credentials to be recognized and accepted in other nations. People who intend to continue further education, seek work, or engage in professional activities overseas should pay special attention to this.
There are various steps in the apostille procedure. The appropriate educational institution in Delhi must first certify the academic credentials. The documents are subsequently sent to the Department of Higher Education or other relevant agencies for additional verification after they are verified.
Once you get an apostille stamp, the Hague Convention-ratifying nations will recognize educational certificates, making them legally valid. These nations have consented to receiving documents with an apostille without additional authentication.
It is significant to remember that educational documents issued in Delhi must undergo the apostille procedure. The procedure might differ if the academic certificates were in a different state or union territory. For precise information on the apostille process, contacting the appropriate authorities in the state or union territory where the document was issued is crucial.
If someone wants to use their educational credentials abroad, they must first get their certificates apostilled in Delhi. The legitimacy and authenticity of academic diplomas are confirmed by obtaining the apostille stamp, ensuring easy recognition and acceptance overseas.
We provide educational Certificate Apostille in Delhi and many other Apostille and Attestation services in many locations in India. Hence, we request you contact us for any attestation services.
Locations of our Educational Certificate Apostille Services in INDIA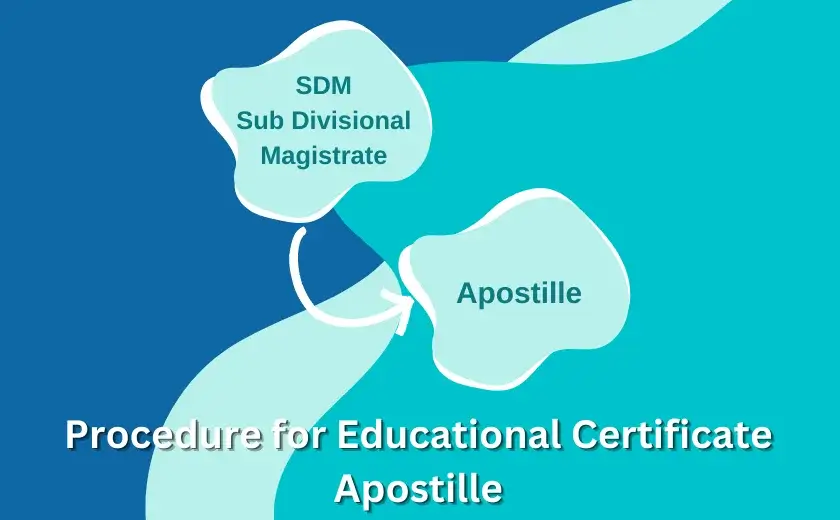 Purpose of Certificate Apostille