Educational Certificate Apostille in Kochi (Ernakulam)
An Educational Certificate Apostille is an official certification of educational documents, such as degrees, diplomas, or transcripts, required for worldwide acceptance.
The educational certificates must undergo this procedure to confirm their validity and authenticity in other nations.
The Regional Authentication Centre, based in Kochi (Ernakulam), oversees the apostille procedure for educational certificates. The RAC is in order of attesting to the validity of academic credentials and applying the Apostille stamp.
Documents required for Educational Certificate Apostille in Kochi (Ernakulam) are as follows:
Original Documents

Copy of Passport
There are various steps in the apostille procedure in Kochi (Ernakulam). People must first acquire the required paperwork, which includes the original educational certificates, a copy of the certificate, and a passport-sized photo. A photocopy of their passport and any further supporting documents, such as transcripts or grade reports, are also required.
People can deliver their completed documents to the RAC in Kochi (Ernakulam) whenever available. By comparing it to the records of the granting body, the RAC will confirm the validity of the educational credential.
After verifying, the RAC will stamp the educational credential with the Apostille. This stamp attests to the validity and international recognizability of the academic certificate. The name of the issuing body, the date of issuance, and the unique identifying number are all included in the Apostille stamp.
The educational certificate is legally genuine once we acquire the Apostille stamp in nations that sign the Hague Apostille Convention. Presenting academic credentials overseas eliminates the requirement for additional authentication or legalization.
Anyone who intends to pursue higher education, look for work, or engage in any other professional activity abroad must have their educational certificates apostilled in Kochi (Ernakulam). It ensures that foreign authorities would acknowledge and accept their academic credentials.
The Apostille process for educational certificates in Kochi (Ernakulam) includes confirming their validity and adding an Apostille stamp to secure international recognition.
We offer educational certificate apostille in Kochi (Ernakulam) and numerous other attestation services throughout India. So, if you need any attestation services, kindly get in touch with us.
Locations of our Educational Certificate Apostille Services in INDIA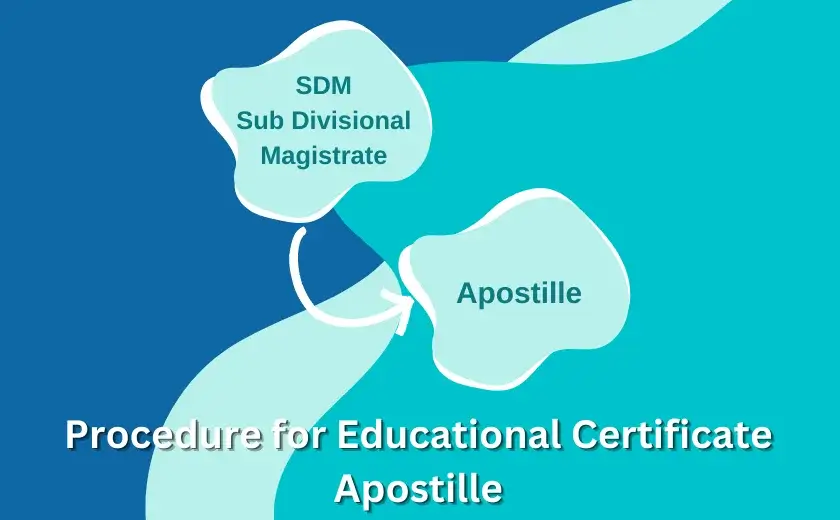 Purpose of Certificate Apostille