Educational Certificate Apostille in Kozhikode
The Apostille for Educational Certificates is an official certificate necessary to recognize educational records abroad. It is a procedure that confirms the validity of academic credentials issued in Kozhikode regarding legitimacy and authenticity.
The need for apostille services has grown significantly in Kozhikode due to the city's various educational institutions and a significant population of students pursuing higher education abroad.
Documents required for Educational Certificate Apostille in Kozhikode are as follows:
Original Documents

Copy of Passport
A copy of the passport, identification showing the current address, and any other documents requested are supporting documents to submit for Apostille.
A stamp or sticker from the relevant authority is obtained as part of the educational certificate apostille process to confirm the legitimacy of the academic documents. An apostille, often known as a stamp or sticker, certifies that a scholarly paper is valid in nations ratifying the Hague Apostille Convention.
The Hague Apostille Convention is an international agreement that streamlines the legalization of documents for those nations who have ratified it. It offers a standardized process for verifying official documents, such as diplomas, making them recognized by law in member nations.
After receiving the documents and confirming the educational certificates' legitimacy, the RAC will conduct the necessary checks. If everything is approved, the RAC will apply the apostille stamp or sticker to the academic credentials, making them acceptable in signatory nations to the Hague Apostille Convention.
Getting an educational certificate apostille in Kozhikode is necessary if you want to pursue higher education, seek work, or engage in professional activities overseas. It ensures that businesses, government agencies, and educational institutions abroad acknowledge and value their academic credentials.
The apostille process is an essential step in confirming the validity of educational credentials issued in the city of Kozhikode. It allows people to utilize their academic credentials globally and creates prospects for higher study and employment overseas.
We provide educational Certificate Apostille in Kozhikode and many other Apostille and Attestation services in many locations in India. Hence, we request you contact us for any type of attestation services.
Locations of our Educational Certificate Apostille Services in INDIA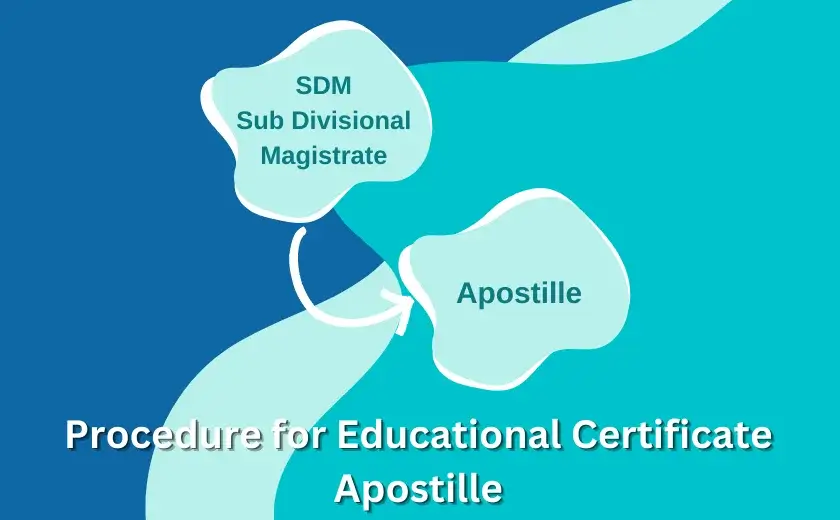 Purpose of Certificate Apostille