Educational Certificate Apostille in Nagpur
The procedure of Educational Certificate Apostille in Nagpur involves the verification and legalization of educational documents for international use. This certification is required when applying for jobs or seeking higher education overseas because other nations recognize it.
Educational certificates such as degrees, diplomas, and transcripts must have an apostille to confirm their legitimacy and authenticity. The Hague Apostille Convention assures that educational documents issued in Nagpur are acknowledged and recognized by foreign nations that sign the convention.
Documents required for Educational Certificate Apostille in Nagpur are as follows:
Original Documents

Copy of Passport
An apostille for educational certificates in Nagpur is a multi-step process. The board or higher education institution that issued the educational certification must first certify it. After verification, the certificate heads to the Regional Authentication Centre in Nagpur.
The educational certificate confirms its legitimacy, and the RAC in Nagpur must attest to its accuracy. The academic credential is sent to the Ministry of External Affairs (MEA) for extra authentication after the RAC has verified it.
The MEA is the central government agency approving educational credentials for usage abroad. They apostille the document by stamping it or sticking an apostille sticker. The apostille sticker confirms the academic certificate's authenticity, which guarantees its acceptance abroad.
The educational certificate can be presented to the embassy or consulate of the relevant foreign country for final verification after the MEA has apostilled it. This procedure guarantees that the educational document has been apostilled and is suitable for use in foreign nations.
The process of Educational Certificate Apostille in Nagpur is critical for persons who want to use their educational certifications for work or higher study in foreign nations.
This certification allows individuals to pursue their objectives and interests abroad by ensuring that educational credentials issued in Nagpur are valid outside the country.
We offer educational certificate apostille in Nagpur and numerous other apostille and attestation services throughout India. So, if you need any kind of attestation services, kindly get in touch with us.
Locations of our Educational Certificate Apostille Services in INDIA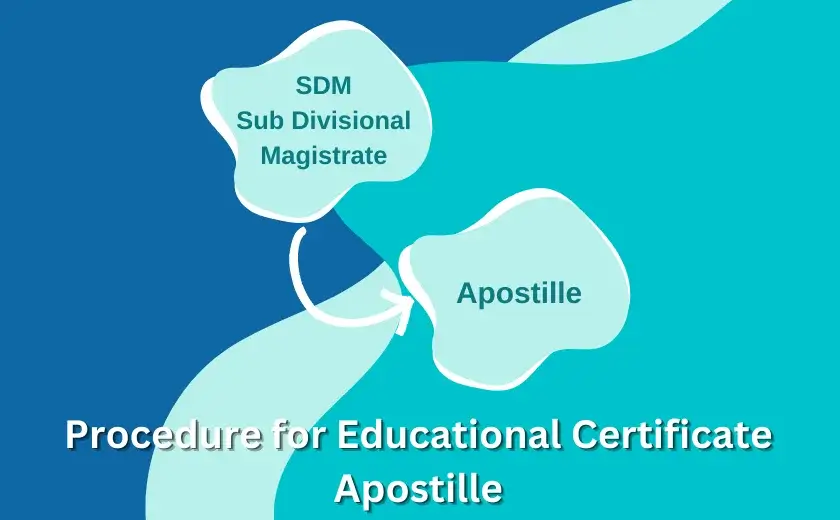 Purpose of Certificate Apostille