Educational Certificate Apostille in Kolkata
Apostille for Educational Certificates is the term used in Kolkata to describe approving educational credentials for use abroad.
An apostille, a type of authentication that confirms the legitimacy of the educational document, must be obtained as part of this process. The government of the nation where the document was issued issues the apostille.
The procedure of getting educational Certificates apostille signed in Kolkata entails numerous steps. The applicant must first acquire all necessary paperwork, including the original academic transcript, a copy of the transcript, and a passport-size photo.
Documents required for Educational Certificate Apostille in Kolkata are as follows:
Original Documents

Copy of Passport
After gathering the required paperwork, the applicant can go to the specified office offering apostille services in Kolkata. The Regional Authentication Centre (RAC) in Kolkata is in charge of granting apostilles for certificates.
The applicant must present the necessary documentation and educational certificates to the RAC office. In addition, the candidate must submit an application form and pay the required price. The RAC processes the application and confirms the validity of the educational credentials.
Following the verification process's completion, the academic credentials are apostille. The apostille, secured to the original certificate, attests to its legitimacy. It guarantees that the educational certification will be acknowledged and accepted in other nations that are parties to the Apostille Convention.
The apostille is essential for anyone who wants to study or work in another country. It does away with the necessity for additional legalization or authentication of academic credentials, saving people time and effort.
Academic certificates must be apostilled in Kolkata to verify educational certificates' authenticity and acceptance in other countries. The Regional Authentication Centre in Kolkata issues apostilles for educational certificates, making the process quick and easy for residents.
We provide educational Certificate Apostille in Kolkata and many other Apostille and Attestation services in many locations in India. Hence, we request you contact us for any type of attestation services.
Locations of our Educational Certificate Apostille Services in INDIA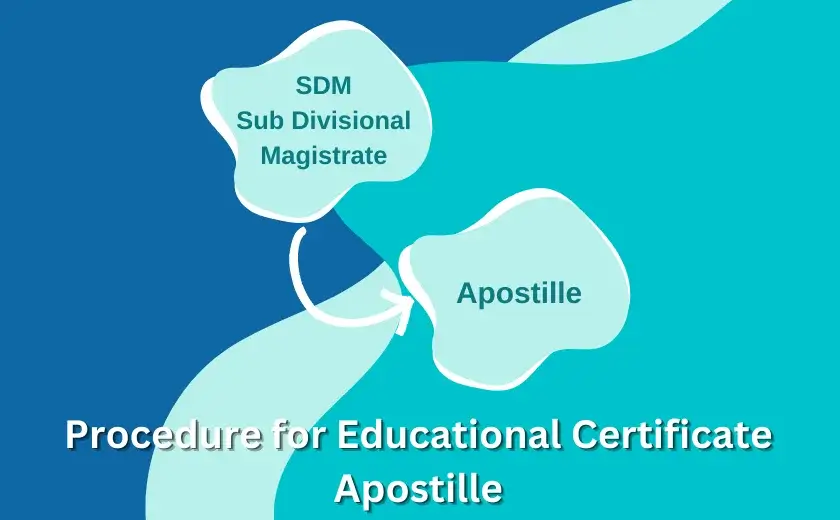 Purpose of Certificate Apostille