Educational Certificate Apostille in Bhubaneswar
The Apostille procedure is a critical step in verifying the legitimacy and authenticity of educational certificates. The Educational Certificate Apostille is essential for several academic and professional endeavours in Bhubaneswar, India's capital city of Odisha.
For usage in foreign nations that are parties to the Hague Convention, educational credentials issued in Bhubaneswar must undergo a certification procedure known as an apostille. The Hague Convention, an international treaty, established a process for document validation among signatory nations.
Documents required for Educational Certificate Apostille in Bhubaneswar are as follows:
Original Documents

Copy of Passport
It takes several steps to receive an apostille for an educational certificate. The Bhubaneswar-based educational institution or board must verify and authenticate the academic certificate. The government agencies mandated to provide apostille services can receive the document after it has been certified locally.
The State Government's General Administration Department, Home Department, or Regional Authentication Centre are the designated entities in charge of issuing the Educational Certificate Apostille in Bhubaneswar. These organizations thoroughly examine the educational certificate, confirm its validity, and then seal or label it with an apostille.
The name of the issuing authority, the date of the apostille, a unique identifying number, and the nation where the apostille was issued are all included in the apostille sticker or seal.
This sticker or seal denotes that the educational credential has undergone verification and is valid in nations that are signatories to the Hague Convention as a document with legal standing.
Notably, only nations signatories to the Hague Convention may obtain an apostille for educational certificates in Bhubaneswar. Additional measures, such as embassy legalization or consular attestation, may be necessary if the destination nation is not a member.
Apostille of Educational Certificates in Bhubaneswar is an essential procedure that certifies the validity of educational certificates issued in Bhubaneswar for usage in other nations.
This certification facilitates international academic and professional prospects by ensuring that educational credentials gained in Bhubaneswar are recognized and accepted in nations that are parties to the Hague Convention.
We offer educational certificate apostille in Bhubaneswar and numerous other apostille and attestation services throughout India. So, if you need attestation services, kindly contact us.
Locations of our Educational Certificate Apostille Services in INDIA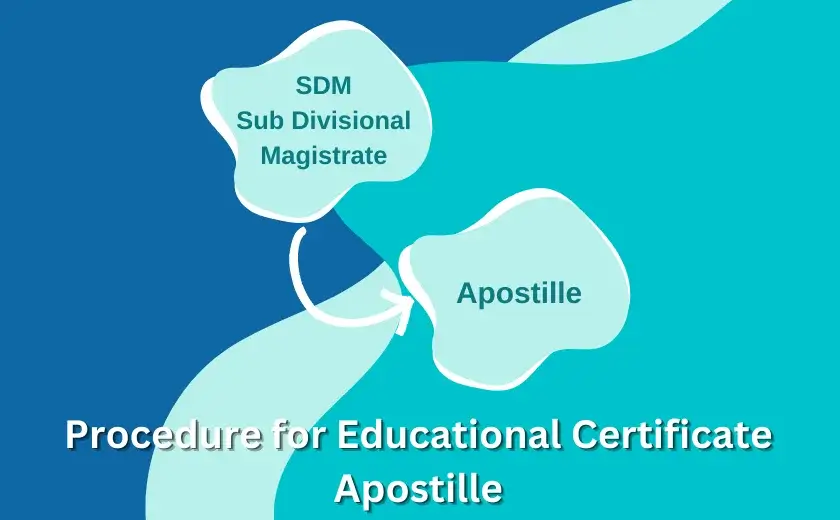 Purpose of Certificate Apostille