Educational Certificate Apostille in Indore
Apostille for Educational Certificates in Indore refers to the procedure for approving educational credentials for usage abroad. The Indian city of Indore provides apostille services to people who require their academic credentials to be acknowledged by foreign authorities.
The apostille procedure entails requesting a stamp or certificate from the specified Indore authority confirming the validity of the academic credential. The Hague Convention signatory countries will be able to recognise the document because of this stamp or certificate legally.
Documents required for Educational Certificate Apostille in Indore are as follows:
Original Documents

Copy of Passport
Apostilles are required for educational certificates when someone intends to reside, work, or study abroad. Education certificates with an apostille are necessary as documentation of academic accomplishments.
The certifications might only be valid with an apostille, which could make it easy for people to pursue education or work prospects abroad.
People must follow a particular process to get their educational certificates apostille in Indore. Gathering the required paperwork is the first stage, including the original and a copy of the academic credentials. These certificates often have diplomas, degrees, and other qualifications from the educational system.
Once the paperwork is prepared, people can go to the appropriate office in Indore, often the Sub-Divisional Magistrate (SDM) office or the Regional Authentication Centre (RAC). The relevant authority will validate the academic credentials and issue an apostille stamp or certificate.
It is significant to remember that each nation has its apostille procedure. As a result, people must ensure they are familiar with the nation's standards where they wish to use their educational credentials.
Educational Certificate Apostille in Indore is a lengthy process for people who want to study or work in another country. Their educational certificates acquire international recognition and validity by receiving the apostille stamp or certificate.
We provide educational Certificate Apostille in Indore and many other Apostille and Attestation services in many locations in India. Hence, we request you contact us for any type of attestation services.
Locations of our Educational Certificate Apostille Services in INDIA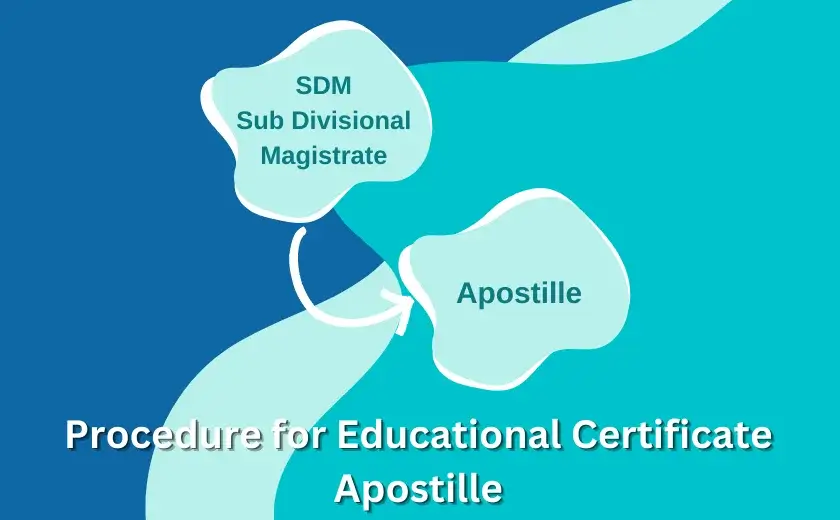 Purpose of Certificate Apostille