Educational Certificate Apostille in Chandigarh
Through the apostille procedure, educational documents can be legally acceptable in other countries. People who desire to study or work abroad must go through the apostille process in Chandigarh.
The apostille procedure verifies academic credentials from universities, colleges, and schools. It ensures the documents are valid and recognized by the appropriate authorities in the destination country.
Education-related documents need an apostille for employers, government organizations, and international educational institutions to accept and recognize them as genuine. Once the documents are in the destination country, this procedure does not require further verification or legalization.
Obtaining an apostille for an educational certificate in Chandigarh entails several steps. The candidate must first compile all the required academic records, such as diplomas, transcripts, mark sheets, and degree certificates. These certificates ought to be produced by accredited educational organizations.
The applicant must go to the relevant Chandigarh authorities for apostille services. The Ministry of External Affairs (MEA) and the Regional Authentication Centres (RAC) are two authorities. While the MEA offers the apostille stamp or sticker, the RAC confirms the legitimacy of the educational credentials.
Documents required for Educational Certificate Apostille in Chandigarh are as follows:
Original Documents

Copy of Passport
Notably, the Chandigarh apostille procedure necessitates both the original educational records and self-attested documents. The authorities can also require additional documents, such as a copy of a passport, proof of address, or other supporting documents.
After being apostilled, the educational records can be valid for various purposes, including applying for a work visa abroad, pursuing further education, or obtaining employment.
The apostille ensures that the individual's academic credentials are acknowledged and accepted by the appropriate authorities in the destination country.
Getting an educational certificate apostille in Chandigarh is an essential step for those who want to pursue school or work overseas. Education credentials are verified and legalized during the process, ensuring their validity and universal recognition.
People can ensure that their educational credentials are recognized in other countries without additional verification or authentication by getting an apostille.
We provide educational apostille services in Chandigarh and several other apostille and attestation services throughout India. So don't hesitate to get in touch with us if you require any form of attestation services.
Locations of our Educational Certificate Apostille Services in INDIA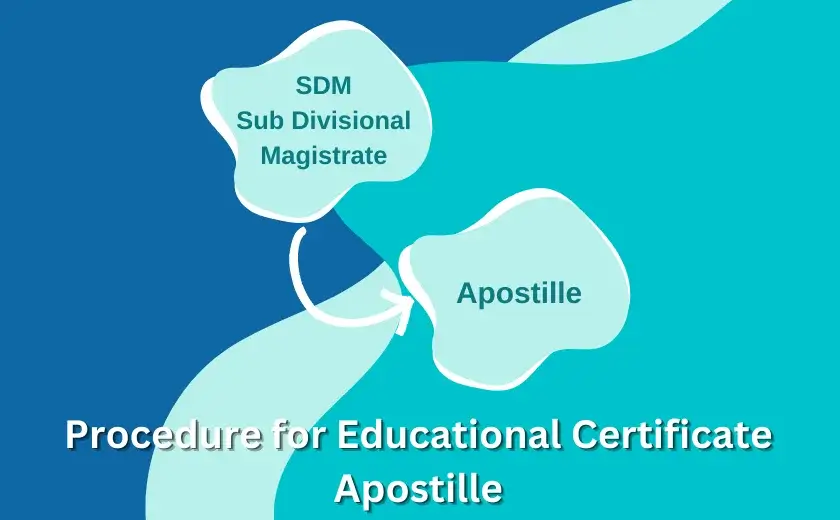 Purpose of Certificate Apostille