Educational Certificate Apostille in Hyderabad
The process of approving educational credentials for use in other nations is known as an apostille in Hyderabad. It is an accepted approach used worldwide to confirm the legitimacy of documents, including diplomas.
There are various stages involved in getting an apostille for an educational certificate in Hyderabad. The first step is to ensure the academic certificate is authentic and issued by a reputable educational institution.
Documents required for Educational Certificate Apostille in Hyderabad are as follows:
Original Documents

Copy of Passport
The proper authorities must then attest the certificate after determining the document's validity. The Hyderabad Home Department or Sub-Divisional Magistrate (SDM) is the competent entity for apostilling educational credentials.
The Ministry of External Affairs (MEA) receives the educational certificate when the appropriate body attests to its validity. The attesting authority's seal and signature must be verified as valid by the MEA. An apostille sticker is applied to the certificate after the MEA has confirmed it, attesting to its legitimacy.
The educational certificate has been apostilled and is now acceptable for use abroad. Remembering that the apostille procedure only applies to nations that have ratified the 1961 Hague Convention is significant.
The Educational Certificate Apostille process in Hyderabad is essential for those who want to continue higher education or find a job overseas. It guarantees that companies, educational institutions, and foreign governments acknowledge and value their academic credentials.
The legal procedure of obtaining an apostille in Hyderabad for educational certificates ensures their validity for usage abroad. The process includes an apostille sticker application, verification by the Ministry of External Affairs, and attestation by the appropriate authorities.
This procedure is crucial for people wanting to study or work abroad because it guarantees valid academic credentials.
We offer educational certificate apostille in Hyderabad and numerous other apostille and attestation services throughout India. So, if you need any attestation services, kindly get in touch with us.
Locations of our Educational Certificate Apostille Services in INDIA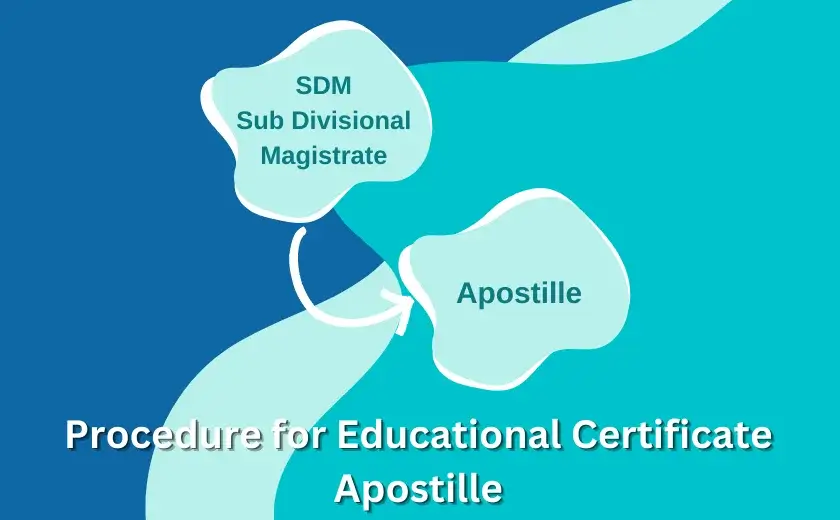 Purpose of Certificate Apostille