Educational Certificate Apostille in Pune
An official seal or stamp known as an apostille is applied to educational certificates to confirm their authenticity before being used abroad. The apostille procedure in Pune entails several steps to guarantee that the document is recognized and acknowledged by the authorities in the destination country.
The Ministry of External Affairs (MEA) and the State Home Department handle the apostille procedure in Pune. These government agencies are in charge of apostilling and confirming the educational credential.
Accrediting a person's educational background is the goal of getting an academic certificate apostille in Pune. It is crucial for anyone who wants to apply for a visa, study abroad, work abroad, or find employment overseas.
Documents required for Educational Certificate Apostille in Pune are as follows:
Original Documents

Copy of Passport
The original educational certificate, passport copy, and passport-sized photograph are all needed for the apostille procedure in Pune. The issuing authority, such as the university or educational institution, must properly certify these documents.
To ensure the legitimacy of the documents, the officials verify them. If everything is in order, the educational certificate gets an apostille, verifying its legitimacy. The apostille contains all necessary information, including the issuing body's name, the issue's date, and a unique identification number.
It's crucial to remember that the procedure for obtaining an apostille can vary based on the requirements of the country of travel. Therefore, it is always better to speak with the appropriate embassy or consulate to determine the specific policies and processes.
Getting their educational certificates apostille in Pune is an essential step for those who want to use their documents overseas. The procedure involves the required government authorities verifying and authenticating academic records.
People can ensure their educational credentials are acknowledged and accepted in other nations by apostilling their documents. We provide educational Certificate Apostille in Pune and many other Apostille and Attestation services in many locations in India. Hence, we request you contact us for any type of attestation services.
Locations of our Educational Certificate Apostille Services in INDIA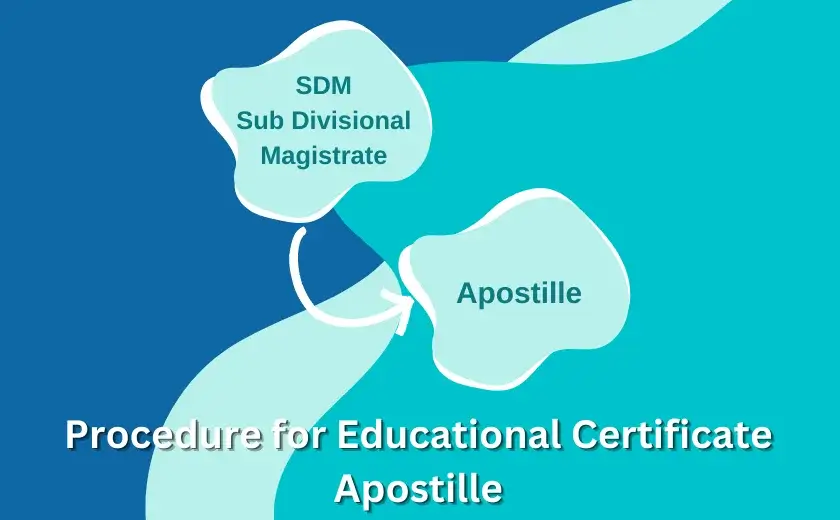 Purpose of Certificate Apostille