Educational Certificate Apostille in Mumbai
Legalizing educational records for usage in other nations is called "educational certificate apostille" in Mumbai. It is a widely accepted technique for document authentication that guarantees the legitimacy and acceptance of documents in countries that have ratified the Hague Apostille Convention.
Mumbai, the capital of Maharashtra, provides apostille services to persons who require them for various purposes, including further education, job, or immigration.
Documents required for Educational Certificate Apostille in Mumbai are as follows:
Original Documents

Copy of Passport
An apostille stamp or certificate, which confirms the legitimacy of the educational document, must be obtained from the specified authorities.
Degrees, diplomas, transcripts, mark sheets, and other academic records issued by accredited educational institutions can all be apostille-ed in Mumbai. When people want to study abroad, apply for work permits overseas, or look for jobs requiring a foreign degree to be validated, these documents need an apostille.
In Mumbai, a specific process needs to get an apostille on an educational certificate. They should ensure that the appropriate educational institution or board attests to all their academic documentation.
The documents must be reviewed and attested before being delivered to the State Department of Education. The records are forwarded to the Ministry of External Affairs (MEA) for apostille after being verified. The reputable agency in India that grants apostille certifications is the MEA.
It is essential to remember that the Mumbai apostille process must follow a set of rules, and the requirements may vary depending on the country where the documents will be valid. Consulting with the appropriate authorities or seeking professional guidance is advised to achieve a straightforward and trouble-free apostille procedure.
Apostilling educational certificates in Mumbai is an essential step for anyone needing to accredit their documents abroad. People can ensure that their academic credentials are recognized and accepted in other countries by acquiring an apostille certificate, which can lead to higher education, employment, and other opportunities.
We provide Certificate Apostille in Mumbai and many other Apostille and Attestation services in many locations in India. Hence, we request you contact us for any type of attestation services.
Locations of our Educational Certificate Apostille Services in INDIA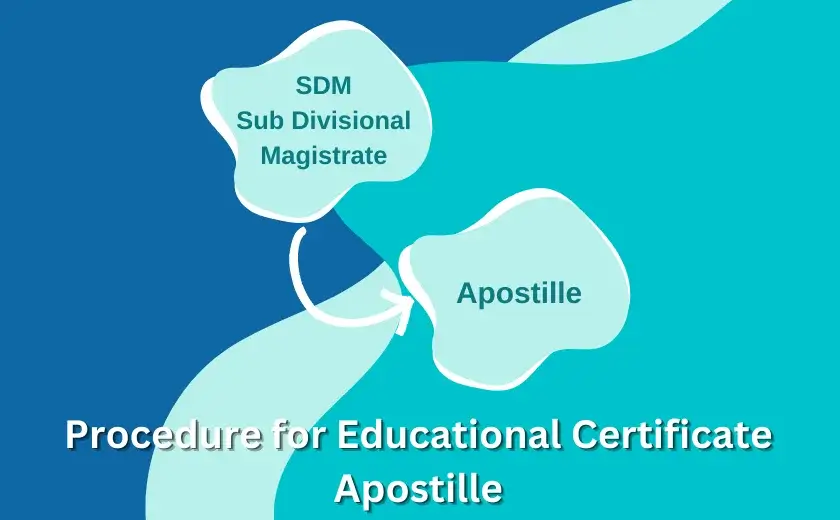 Purpose of Certificate Apostille